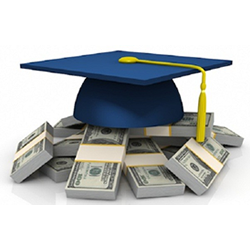 Calculate monthly payments, total interest, and total paid for loans. Compare payments for different loan amounts, rates, or lengths. Also, find out how to pay your loan off early or how much you still owe on your existing loan, find the loan amount when your statement only states the monthly payment, and MORE!
Loan Payment

How much will my loan payments be?
Loan Comparison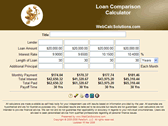 Help me compare loans with different terms.
Pay Down Loan – Loan Early Payoff

I want to pay down my loan early, how much additional should I pay each month to pay down the loan by the time I choose?
Pay Down Loan – Existing Loan Payoff

I have a loan payoff goal and want to see how fast making larger payments can pay down the loan and how much interest I can save.
Existing Loan Analysis

How long have I been paying on my loan? How much have I paid and how much more remains?
Simple Loan Payment

How much will my loan payments be?
Simple Loan Payoff Time

When will my loan be paid off?
Simple Loan Amount

What is the loan amount?
Simple Loan Rate

What is the interest rate for my loan?